Reports of festival t-shirts and hoodies turning up in some fabulous places prompts this new area.
From Tasmania to Tolstachaolais, Dublin to Dubai, Molinginish to Manhattan we know they are out there... post your pictures of where you've been with your festie t's or indeed seen them turning up.
Prizes for the best picture, interesting location or best short story, so be sure to get in touch.
---
Parma Idaho, USA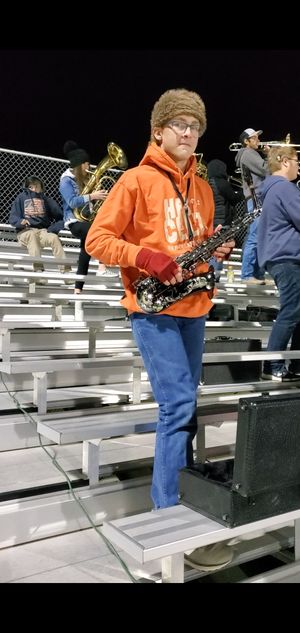 Lynda Smith, Parma Idaho, USA. Performing with the local school band.
---
Rugby World Cup, Newcastle, UK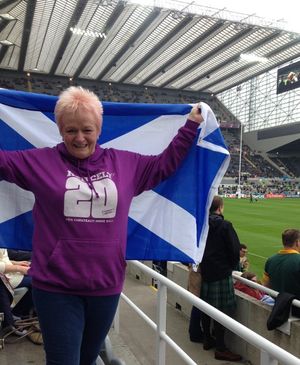 Hazel Willoughby supporting Scotland and Hebfest at Scotland v South Africa, Rugby World Cup 2015, Newcastle, UK
---
Florida, USA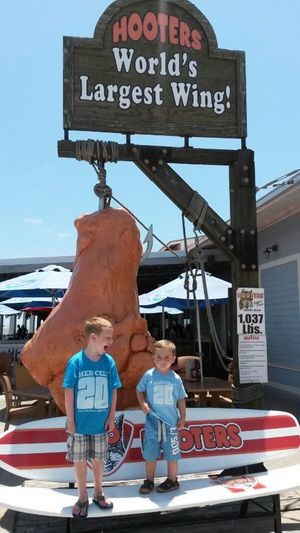 Josh and David proudly showing off their latest HebCelt gear in Florida.
---
Faroe Islands, Total Solar Eclipse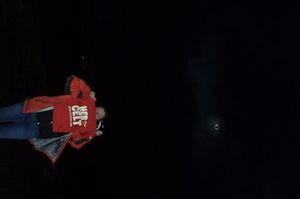 Elma in Faroe Islands, 0942 hours, Friday 20th March 2015, total solar eclipse.
---
Uluru / Ayers Rock, Australia
Jim Willoughby supporting Hebfest at Uluru /Ayers Rock Australia this February.
---
Nakura, Kenya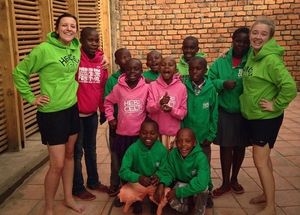 Marsaili Shields visited St Jerome's, Nakuru in Kenya and took some HebCelt hoodies with her for the children.
---
Jinka, Ethiopia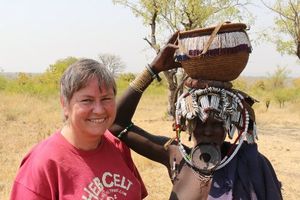 Lorna MacIver wearing her favorite t-shirt, visiting a Mursi village near the town of Jinka in southern Ethiopia recently.
---
Isle of Wight, UK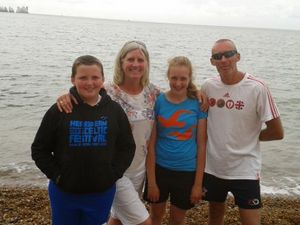 The Phipps family on holiday in the Isle of Wight with the world famous Needles in the background.
---
Bergen, Norway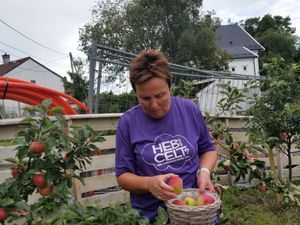 Mette snapped in her garden Bergen, Norway
---
Musoma, Tanzania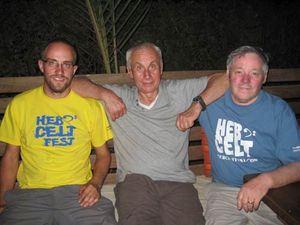 L to R: Andrew Maciver, Callanish, Calum "Kiwi" Macleod, Iain "Barley" Macleod, Musoma, Tanzania, June 2014
---
Edinburgh Marathon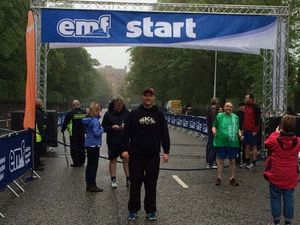 Alan at the start line of the Edinburgh marathon. Preparing for the big event. Proudly wearing his HebCelt hoody to keep him warm. He managed the 26.2 mile in 4hours 11 mins. Well done!
---
Caitlin, Monument Valley, Utah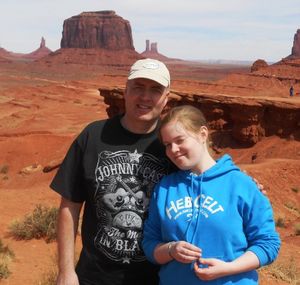 From the Western Isles to the scene from a Western" Caitlin shows off her hoodie when on holiday with her dad Iain in Monument Valley, Utah.
---
Chris, Bintan Island, Indonesia
Chris visiting Bintan Island, Indonesia wearing her t-shirt from Hebcelt 13.
---
Ben Hope, Scotland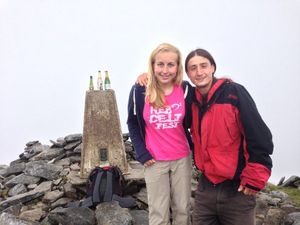 Abi with her cousin Kevin James Wood on top of a misty Ben Hope.
Kevin climbed every Munro in Scotland last summer for Diabetes UK.
---
Taj Mahal, India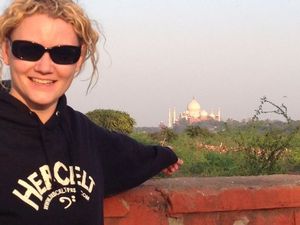 Lesley in her hoodie catching the late afternoon sun at the iconic Taj Mahal
---
Nisporeni, Moldova
Children from Nisporeni in Moldova in Eastern Europe who recently received these gifts from the festival along with other assistance collected and distributed by Lewis Blytheswood.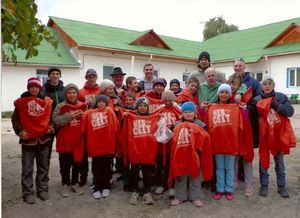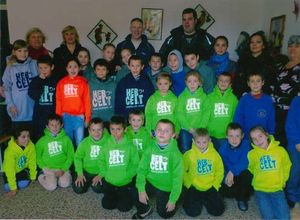 ---
Armidale in New South Wales, Australia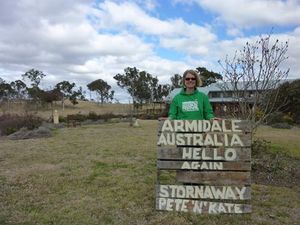 Kate and Pete return home to Armidale in New South Wales, Australia with Kate proudly sporting her HebCelt hoodie. PS Yes they know about the spelling error ;-)
---
Hawaii Skydive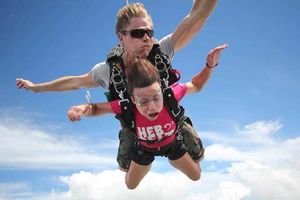 Marsaili sent this image from Hawaii where she took the ultimate challenge in her HebCelt t-shirt.
---
Iceland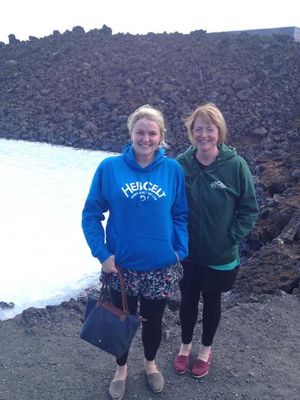 Jane and Betty Hepburn snapped beside the Blue Lagoon in Iceland with their brand new Hebcelt gear.