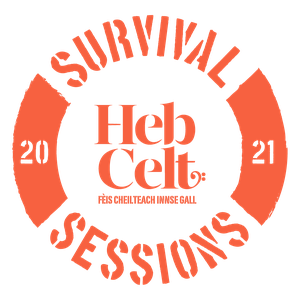 HebCelt returned in 2021 with their Survival Sessions which set out to fill that HebCelt gap in fan's hearts, albeit in a virtual sense.
Following another fallow year the team wanted to do something for their loyal audiences and this programme not only offered them a lifeline but threw one to those of you who buy tickets for the festival each year.
The virtual weekend event ticket offered a wide range of music celebrating the local language and culture within an exciting wider programme, as it would do in any year, all brought to ticket buyers in the comfort of their own home, and streamed live from An Lanntair Arts Centre, Stornoway.
Around the main music programme there ware workshops delivered in Gaelic covering language, music and stories, a have a unique whisky tasting and Jim the Magician joined us for an online magic show. Rounding off the evenings over Wed - Sat the Virtual Festival Club featured different hosts each night.
All streamed content was available on catch up for seven days from the date of initial broadcast. in the run up to Christmas 2022 we launched a specially created video between 13-24 December.
WATCH THE 12 DAYS OF CHRISTMAS VIDEOS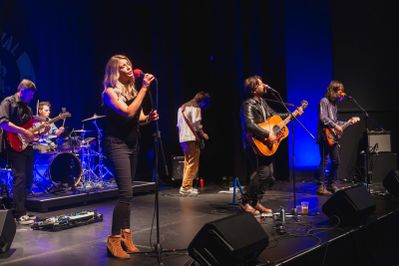 Colin Macleod and band featuring Fiona Mackenzie on backing vocals
streaming live from An Lanntair