UHI Outer Hebrides have been delivering music courses in the Outer Hebrides for twenty years providing unique opportunities for musicians immerse themselves in our cultural location whilst studying with leading musicians and experts. HebCelt work in partnership with UHI Outer Hebrides to celebrate the success of our students and literally provide a stage for them.
You can find out more about studying music at UHI Outer Hebrides here and hear from many of our former students who have performed at HebCelt below.
Seonaidh MacIntyre (Trail West)
Seonaidh MacIntyre is a member of Trail West, whose four original members hail from Tiree and South Uist. The band celebrate ten years of playing in 2020 and their appearance at HebCelt is one of a series of gigs planned throughout the year to mark the occasion.
Study
I studied the HNC in Traditional Music at Lews Castle College Benbecula in 2008/2009
How did your time at UHI help you musically?
My time at UHI helped me immensely in a number of ways. First and foremost, as a piper through excellent tuition from Iain MacDonald, I feel it was the best year of tuition that I have ever had, encompassing a range of styles but focusing primarily on the Gàidhlig traditions of where I come from. The knowledge I gained in that year was a real eye-opener.
What does performing at the 25th anniversary HebCelt mean to you?
Performing at the 25th anniversary of HebCelt is a real honour. It's a world-renowned festival and for good reason as the music on offer is always of a high standard so it's great to have the opportunity to play along bands and musicians of that calibre.
I attended the festival when I was younger and loved every second of it and have since returned three times to play with different bands: 2015 with local Leòdhasach Alasdair White as part of his 'An Iuchair' commission to celebrate 20 years of HebCelt; 2016 with The Urban Teuchtars, which was a great Horo Gheallaidh! And finally, with Trail West in 2018. We played the Islands Stage that year and the atmosphere was electric, it ended up being my favourite gig of 2018, hands down!
Every gig has been brilliant, the audience is incredibly appreciative and also up for having a party, so the atmosphere is hard to beat!
I'm returning this year with Trail West for my fourth appearance at the festival and really looking forward to returning the Islands stage for a rammy. It's Trail West's 10th anniversary as well as HebCelt's 25th so it's sure to be a very special night.
---
Ailis Sutherland (HECLA)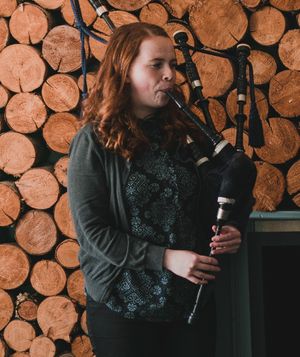 Ailis Sutherland is a former world pipe band champion who plays in the traditional music trio HECLA with Ilona Kennedy (fiddle) and Kaitlin Ross (guitar/vocals). The group were nurtured at Lews Castle College UHI's Uist campus and have performed at a number of festivals including HebCelt, Celtic Connections and the Lorient Interceltic Festival.
Study
I studied on the BA (Hons) Applied Music at Lews Castle College, Benbecula from 2014 to 2018.
How did your time at UHI help you musically?
The main draw for me to go and study in Benbecula was the calmer lifestyle. I wanted to be surrounded by nature and to have the time to develop my repertoire and technique where I felt a sense of freedom. I was able to play Highland pipes at midnight if I wanted to because I was living in a holiday home with no neighbours close by.
What does performing at the 25th anniversary HebCelt mean to you?
It's lovely to be included in the line-up. We played at HebCelt once before and were so well looked after. Coincidentally, I'm also in my 25th year!
---
Nicky Murray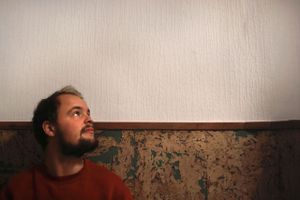 Nicky Murray is a singer songwriter who has been writing and recording music for around eight years. He released his debut album 'Plenty More Weeping' in 2014 and has toured with a wide range of artists including Martin Stephenson, JJ Gilmour, Elephant Sessions, Peatbog Faeries and Duncan Chisholm.
Study
I studied with UHI on their BA Applied Music course. My course was based on Uist but as it is designed in a 'virtual learning environment' and enables you to study from home, I was able to do some studying in Glasgow. Then we moved up to Ross-shire where I studied there. I then moved down to Inverness for my final year. I just graduated the four-year course in 2019.
How did your time at UHI help you musically?
The course was extremely beneficial in many aspects of music as it covered many grounds. We learned about analysing classical music; we were steeped in traditional music (but not strictly); we learned about everything from performance to history to synthesis, to recording, and so much more. This broadened your knowledge of music in general and in specialist areas. The design of the course also instilled within us some autonomy, this is a vital skill to have if you're going to be working in the arts, you have to know how to work for yourself. One of the best things about the course however was the networking aspect. The connections I made whilst there will last me a lifetime. You study beside your contemporaries, in the future these are the people who are going to be playing the gigs, booking the gigs, managing bands, recording music etc. so it's invaluable to make lifelong bonds with some of these special humans. I learned and gained a great deal during my time there.
What does performing at the 25th anniversary HebCelt mean to you?
I feel honoured to be asked to play at HebCelt's 25th anniversary show. I've been aware of this festival for a while and have never been able to make it over. I am fond of Stornoway and have visited often and so I am looking forward to coming back over. The line-up looks class and the organisers seem super nice folks. These are the things that attract me to a festival. It's looking to be very nice.
---
Robbie Greig (INYAL)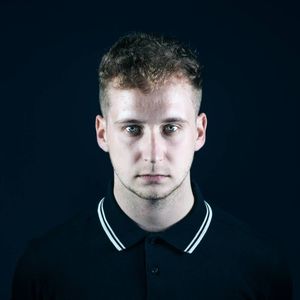 Robbie Greig is a fiddle player performing at HebCelt with INYAL.
Study
I studied at Lews Castle College (Benbecula) for an HNC in Traditional Music in 2011, and again for a BA Applied Music 2014-2017.
How did your time at UHI help you musically?
Without doing the HNC, I don't know if I would still be playing music professionally now. It opened countless doors in Uist and beyond and allowed me and many others to really focus on improving and practicing, all in an idyllic setting. The friends, acquaintances and professional connections I made doing these courses are invaluable to me now in my work, and I can't recommend the course enough to anyone thinking of studying.
What does performing at the 25th anniversary HebCelt mean to you?
HebCelt is a festival I've been attending regularly since I was young, and it is a great honour to be performing at the festival on its 25th birthday. There's never a bad act on the bill, and audiences never fail to impress. I can't wait!
---
Alasdair Turner (Tide Lines)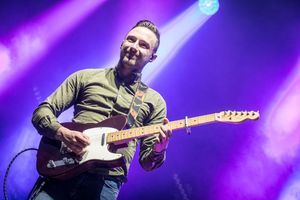 Alasdair is a member of Tide Lines, who are returning to HebCelt for the third successive year, this time as headliners, two years after making their festival debut. Since launching in 2016, the band have released a number of digital singles, an album and an EP, whilst building up a growing following and winning critical acclaim for their live shows.
Study
I am from Alness and have been playing music since a young age. Throughout high school I continued learning and performing music but I was eager to further my knowledge and experience of music. Lews Castle College in Benbecula gave me the perfect opportunity to do this and I studied the HNC in Traditional Music in 2009.
How did your time at UHI help you musically?
Studying on the course improved my experience and musicianship greatly. The atmosphere in the college is always brilliant and we used to have informal music sessions daily on top of our usual lectures. The tuition I received from Anna-Wendy Stevenson and Iain MacDonald was second to none, which not only improved my technique but my knowledge of music and the instrument. Learning musical theory and recording techniques at the college has proved invaluable as these skills I now use on a daily basis. With the course being so practically based I would highly recommend it to anyone looking to improve their musicianship.
What does performing at HebCelt mean to you?
I first played at HebCelt when I was 18 years old with a trio called Muran. From this moment onwards HebCelt has been one of my favourite festivals. The atmosphere is incredible and it's a brilliant setting to have a music festival in. I am delighted to be playing at HebCelt this year with Tide Lines.
---
Mairi Therese Gilfedder (Beinn Lee)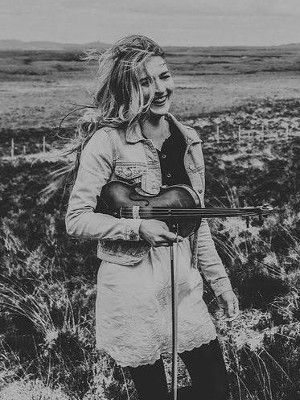 Beinn Lee are a six-piece traditional band from Uist. They formed in 2023 and released their debut album 'Osgarra' last year, featuring tunes and songs in Gaelic and English, both traditional and self-penned.
Study
I am from South Uist and was part of the fiddle group Flying Fiddles, musically-directed and run by Anna-Wendy Stevenson. Between being part of this group and being immersed in the local music of the Uists, I was keen to study music further. I was very fortunate in having Lews Castle College on my doorstep, so I began the HNC traditional music course there in 2008.
How did your time at UHI help you musically?
Looking back, it was a crucial year in my musical develop and, with it being so practical, it was a great opportunity to practice lots, improve my playing and learn from great tutors, as well as fellow students. We played constantly.
We also got the opportunity to build up our repertoire with a class run by Iain MacDonald. Elements, such as the theory class, helped me in particular as I had initially learned more by ear and wasn't a great sight reader. This helped prepare me for studying a music degree at Strathclyde University.
We also learned how to use the recording studio and record a few tracks as part of our portfolio. The best thing about the course was the practical nature of it and the surroundings were conducive to learning and playing tunes all the time. We were fortunate to have very supportive and inspiring tutors and they ultimately inspired and encouraged me to continue to pursue a career in music.
What does performing at HebCelt mean to you?
I am really excited to perform at HebCelt with Beinn Lee. I have been to the festival many times over the years, as well as taking part in their education programmes during my school years, so it will be really great to return to perform at such an amazing festival. And with it being close to home too, it makes it extra special!
---
Euan Smillie (Elephant Sessions)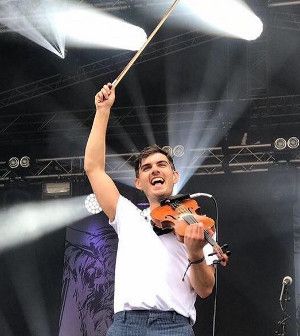 The band scooped the coveted BBC MG Alba Album of the Year for 'All We Have is Now' and were shortlisted for the Scottish Album of the Year Award shortly after. In 2018, they picked up the Live Act of the Year award at the BBC Scots Trad Music Awards and received a nomination for Best Group in the BBC Radio 2 Folk Awards. Their new album 'What Makes You' was released in May.
Study
I studied traditional music in 2012/13, focusing on the fiddle, at Lews Castle College UHI, Benbecula, under the tuition of the fantastic Anna Wendy Stevenson.
How did your time at UHI help you musically?
I'd always had great fun learning and playing with various musicians growing up and had some experience performing, but I'd always really thought of it as a hobby. It wasn't until joining the course in Benbecula and meeting Anna Wendy and Simon, that it gave me the boost of encouragement to think of it as a possible profession.
It was a practically-focused course which suited me perfectly. It meant the majority of the time was spent working on composition/arranging and performing. I'd hugely recommend it to anyone willing to get involved in an amazing rural community and really focus in on becoming a trad musician.
What does performing at HebCelt mean to you?
I'm delighted to be heading back to HebCelt this year with Elephant Sessions. We played a couple years ago and had one of the best gigs of the summer, the tent was packed!
Now we're proudly returning to play the main stage and I can't wait to play some new material! HebCelt has always been considered one of the very best in the Scottish festival scene so to be asked back again is a huge privilege and we're all buzzing to return!
---
Hamish Hepburn (Eabhal)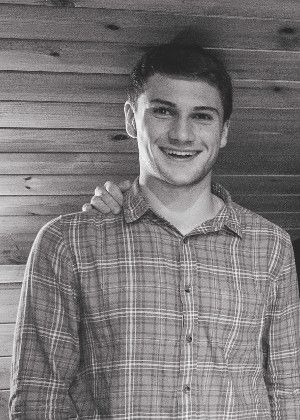 The band came together while based in South Uist and were named Hands up for Trad, Battle of the Folk Bands 2018 winners at Edinburgh Tradfest and nominated for Up and Coming Artist of the Year at the 2018 Scots Trad Music Awards.
Study
I studied on the BA Applied Music Course and I will be graduating this year. In 2014 I moved to Uist to study for an HNC in Music at the Benbecula Campus, and I spent a total of two years on the island. I then moved to Glasgow in 2017 to get more involved in the Scottish music scene and to finish my studies.
How did your time at UHI help you musically?
My time on Uist was extremely beneficial. I learnt to play the flute which is now one of my primary instruments and it was a great place to meet and play with likeminded musicians. The tutors on the course are first class and you are immersed in the Gaelic culture and tradition. The distance learning aspect of the course is another great feature as it allows you to stay at a location of your choice and you have the flexibility to gig and tour. You can also choose your own instrumental tutors.
What does performing at HebCelt mean to you?
I've heard loads of great things about the festival and I'm extremely excited to be playing this year. I'll be performing with Eabhal, and we've recently released our debut album 'This is How the Ladies Dance'. We'll be playing a selection of material from the album as well as some new music.
---
James Mackenzie (Breabach)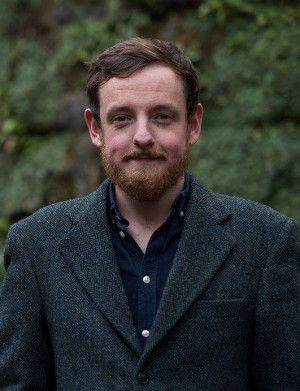 The band recently completed tours in Australia, Canada and Europe, and also released their 6th studio album 'Frenzy of the Meeting'.
Study
I studied at UHI in Benbecula in 2006-7. My main lecturers were Will Lamb, Anna Wendy Stevenson and Iain Macdonald. My main instrument was bagpipes and it was during that year that I took a real interest in learning wooden flute from Iain Macdonald.
Using much of the knowledge and skills I learnt there, I've gone on to record two solo albums and four albums with Breabach, the band I have been a member of for the last 10 years. I have also played on albums by artists including Julie Fowlis, Skipinnish, Mairi MacInnes, Norrie MacIver and Calum Alex MacMillian. I've played at some great festivals around the world including Cambridge Folk Festival, Vancouver Folk Festival, WOMAD World Music Festival, Woodford Festival in Australia to name a few. I've also played at festivals as far afield as Brazil, South Korea and New Zealand with regular touring in Canada and all across Europe.
How did your time at UHI help you musically?
My year studying at UHI was hugely valuable in helping me pursue a full-time career in traditional music. My repertoire developed vastly; learning new tunes and music every day. I learned how to play with other musicians and in sessions as well as other types of bagpipes such as the border pipes which are bellows blown.
It was great to learn from the other students as well as the tutors; students at the time were from all over Scotland as well as one or two from the US, Dubai and New Zealand so there were lots of great styles and techniques to be inspired by. We learned how to work in a recording studio and I recorded my first track of music in the college recording studio.
What does performing at HebCelt mean to you?
I grew up on the Isle of Lewis, so going home to perform is always a real pleasure. HebCelt was one of the first places that I heard music for the 'big stage'. I remember seeing pipers such as Fred Morrison and Finlay Macdonald playing back in the early years of the festival with their bands and being interested in the way they were using pipes with other instruments to create their sound.
I've performed at HebCelt quite a lot over the years with various line ups including UHI, Norrie Maciver, Atlantic Blast, Isobel Ann Martin, Face the West, Gaelic Women, Calum Alex MacMillian, Breabach and my own band for my first album launch.
I also played my pipes at the opening of An Lanntair when it was newly built. I think I was the first person to ever play a note of music on that stage! Countless musicians and bands have played on that stage over the years since its opening. __
Christian Gamauf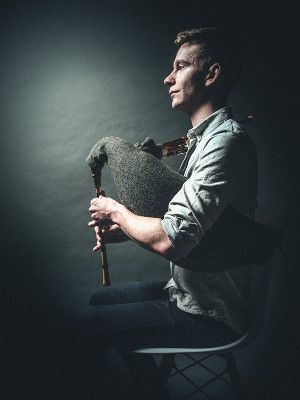 Christian, from Loipersbach in rural Austria, has also spent time on Cape Breton Island in Nova Scotia. in 2016 he won Glasgow University's Commun Oiseanach Piping Competition and this year he and Jamie MacDonald won a competition for young talent organised by HebCelt and Lews Castle College UHI.
Christian and Jamie met while studying in Benbecula and since then have appeared at a number of high-profile events. Last year they released their debut album, 'The Pipe Slang', which was longlisted for Album of the Year at the Scots Trad Awards 2018.
Study
I studied on the HNC Music at Lews Castle College (graduated 2012) and the BA (Hons) Applied Music at UHI (graduated 2016). I was mostly based at LCC Benbecula, but also studied for one term at Cape Breton University, NS, Canada for an exchange, and one year based in Glasgow.
How did your time at UHI help you musically?
Studying at UHI provided me with a huge range of opportunities to develop both as a musician and as a professional working in the wider music industry. I was able to gain valuable experience through taking part in cultural exchange projects, a variety of performance opportunities and involvement in plenty of autonomous projects. The course, and particularly our programme leader Anna-Wendy Stevenson, enabled and encouraged me to take up these opportunities and to seek out new paths to move my career forward.
What does performing at HebCelt mean to you?
I'm really excited to perform at HebCelt with Jamie MacDonald and Jack McRobbie, two musicians I met through the course. Because of my work commitments, I don't nearly get to return to the Western Isles often at the moment, so I'm very excited to come back and perform at the festival.
---
Jamie MacDonald (Eabhal and Jamie MacDonald & Christian Gamauf)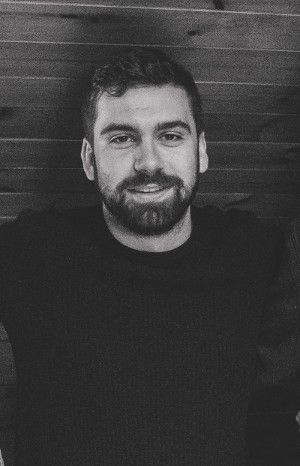 One half of Jamie MacDonald and Christian Gamauf, who won a slot at this year's festival in a competition for young talent organised by HebCelt and Lews Castle College UHI. Also part of Eabhal, who were named Hands up for Trad, Battle of the Folk Bands 2018 winners at Edinburgh Tradfest and nominated for Up and Coming Artist of the Year at the 2018 Scots Trad Music Awards.
Study
I graduated in 2017 with a First Class Honours degree (B.A Applied Music) after studying at the Benbecula Campus.
How did your time at UHI help you musically?
It was a great opportunity to meet other musicians and learn from great tutors in the heartland of Gaelic music and culture.
What does performing at HebCelt mean to you?
HebCelt is a brilliant opportunity for us to perform the music from Eabhal's brand new debut album 'This is how the Ladies Dance'. It's a great festival and we can't wait to get there!