We were all missing HebCelt in 2020 but we couldn't let it pass without creating something. Seisean HebCelt (Sessions) took place during 15 - 18 July 2020. This featured a fabulous programme of short films which brought together a variety of leading Hebridean performers creating new work.
Watch again on YouTube
---
Wednesday, 15th July, 8pm: Freumhan : Roots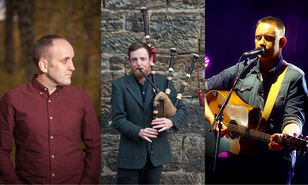 New pipe tunes composed by Calum Alex Macmillan and James D Mackenzie with accompaniment from Norrie MacIver. Freumhan was commissioned for the festival's 25th anniversary event as a celebration of Lewis: locals, landscapes, legends and life and this tune selection is drawn from that project.
"We are enjoying the time writing the music for the commission and can't wait to meet up in person to pull the various elements together and for performing it live in 2021, but we're delighted that we are able to share this first set for you on the week that HebCelt would have been taking place." (Approx 5 mins)
---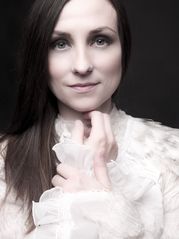 Thursday, 16th July, 8pm: Puirt - Hebridean Ensemble
Julie Fowlis is at the helm of this song commission with puirt à beul selection (mouth music - song for dance) of16 performers; singers, musicians and dancers forming the 'Hebridean Ensemble' including Julie, Kathleen Macinnes, Cathy Ann Macphee, Eilidh and Fiona Mackenzie, Alyth McCormack, Anna Murray, Ceitlin Lilidh, Josie Duncan, Éamon Doorley, Alex Tearse, Jane Hepburn Macmillan, Innes White, James D Mackenzie and dancers Jayne Macleod and Sophie Stephenson.
"I was delighted to be invited by HebCelt to put this project together, everyone involved gave such a lot of their time and energy. Despite the obvious challenges of recording and filming fifteen performers throughout Scotland, Ireland and Canada during lockdown, this has been a joy to create! I hope this joy comes across in the film". (Approx 5 mins)
---
Friday, 17th July, 8pm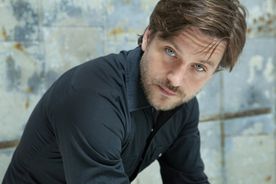 : Only the Brave - Colin Macleod with Rory Macdonald and the Hebridean Allstars
For his commission Colin MacLeod selected 'Only the Brave' an anthemic Rory Macdonald (Runrig) song. This video features Colin with Rory Macdonald and Julie Fowlis on vocals with musicians including Jason Laing, Sorren Maclean, Scott Macleod, Keith Morrison, Jane Hepburn Macmillan, members of Niteworks, and a 'choir' of local voices; Willie Campbell, Rosie Sullivan, Josie Duncan and Sean Harrison.
"I'm really beyond chuffed to be singing my favourite Runrig song with Rory, it's not often in life you get to sing alongside your heroes. Just a fantastic project and 'so proud to have it all come together. I'd like to say a huge thanks to all who came together and put in the time to be a part of this project, and to HebCelt for thinking of me to be a part of it. Its gone way better than I ever imagined and I just can't wait for everyone to hear it."
(Approx 5 mins)
---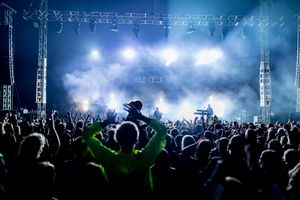 Saturday, 18th July, 10pm: HebCelt: Film by Daibhidh Martin looking back at what makes the festival special to fans and artists alike. Includes footage and interviews gathered over the years including some lockdown interviews from Julie Fowlis, Alasdair White, Norrie Maciver, Kim Carnie, Ceitlin Lilidh to bring it up to date. Featuring a flavour of music from Elephant Sessions, Tide Lines, Peat & Diesel, Eddi Reader, Face the West, Manran, Breabach and Beinn Lee against the fabulous backdrop of the festival and our wonderful audience.
(Approx 25 mins)
---
Sound Production / Mixing (3 tracks)
Scott Wood
Calum Malcolm
Colin Macleod
Film Edit
Kenny Stewart, Moja TV
PR
Peter Kane, Kane Partnership
Seisean HebCelt was supported by: