We're proud to once again present the HebCelt An Lanntair programme, featuring a range of specially commissioned shows to be performed by renowned local and national artists.
The Outer Hebrides of Scotland are steeped in the rich Gaelic tradition which is informed by the rugged wild Atlantic landscape and the people who have been shaped by it. This year's offering examines themes of connection, belonging and the impacts that the influences of Scotland's musical and cultural traditions have had globally.
With a particular focus on the island's traditions of both piping and song, these specially curated performances are sure to leave audiences with a true sense of the cultural connection between the land, its people, their language and traditions.
The shows are in addition to the arena programme and therefore if you wish to attend you will need a separate ticket to enjoy them.
---
BETWEEN ISLANDS: CATRIONA MACDONALD - WAVE WAULKING (PREMIERE) - WEDNESDAY, 12th JULY, 7.30PM - SOLD OUT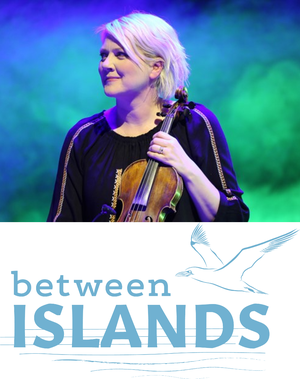 The daughter of a Shetland mother and a Lewis father, fiddler and composer Catriona Macdonald looks musically through the lens of her own bi-island identity. The opening concert of HebCelt 2023, Wave Waulking takes inspiration from both places as cultural touchstones, Catriona binds together some of the islands' shared folk traditions. Wave Wauking weaves sound and images from both islands' past and contemporary life and includes fragments from archive and contemporary sources, filmed images, folkloric texts, and found sound, all underpinned by a newly composed musical score and live performance by Catriona and Timo Alakotila (piano).
PRICE: £18.00
CEILIDH DANCE TO FOLLOW INCLUDED IN TICKET
*Ceilidh only tickets on salle*
---
HEBRIDEAN PIPERS (PREMIERE) - THURSDAY, 13TH JULY, 7.30PM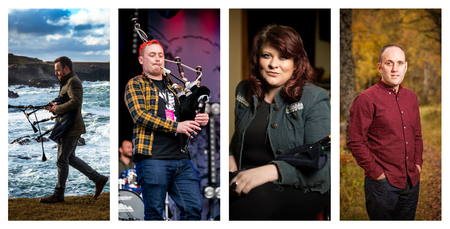 We are delighted to premiere a new An Lanntair project which highlights the proud tradition of piping in the Hebrides. This first event brings together some of our finest young pipers, including James Duncan Mackenzie, Alana Macinnes, Calum Alex Macmillan and Seonaidh Macintyre in a showcase of new compositions and classic tunes.
PRICE: £18.00
CEILIDH DANCE TO FOLLOW INCLUDED IN TICKET
*Ceilidh only tickets on sale in May*
---
HEBRIDEAN WOMEN - FRIDAY, 14TH JULY, 7.30PM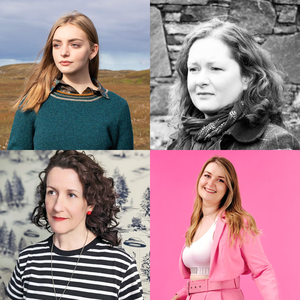 As 2023 is the centenary of emigrant ships The Marloch and Metagama leaving the Hebrides for Canada and America, this year's celebration of traditional Gaelic song takes emigration as its theme. Reflecting the wealth of talent available to us, each year the line up for this special concert changes, with our featured artists for 2023 being Anna Murray, Fionnaig NicChoinnich, Josie Duncan and introducing emerging artist Iona Davidson. They will be accompanied on piano by Andy Yearly and on fiddle by Jane Hepburn Macmillan.
PRICE: £16.00
Limited tickets available on the door
BETWEEN ISLANDS: SHORE TO SHORE - SATURDAY, 15TH JULY, 7.30PM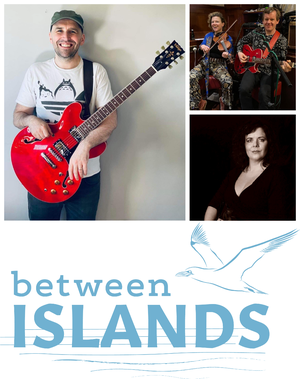 When the earliest Scottish emigrants travelled to the Americas they brought their traditional music with them, spawning the birth of Bluegrass and influencing the country genre overall. It is then perhaps not surprising that this type of music has always been a recognisable and popular genre across the Scottish islands, with the ballads and tunes having a familiar ring within the Islands strong musical traditions. This concert brings together musicians from An Lanntair's Between Islands project, which encourages collaboration between artists from the Western and Northern Isles, in a celebration of all things Country.
Featuring Willie Campbell (Lewis) Arthur Nicholson and Jenny Keldie (Shetland) and Sarah McFadyen (Orkney), with some special guests, this is one not to be missed!
PRICE: £16.00