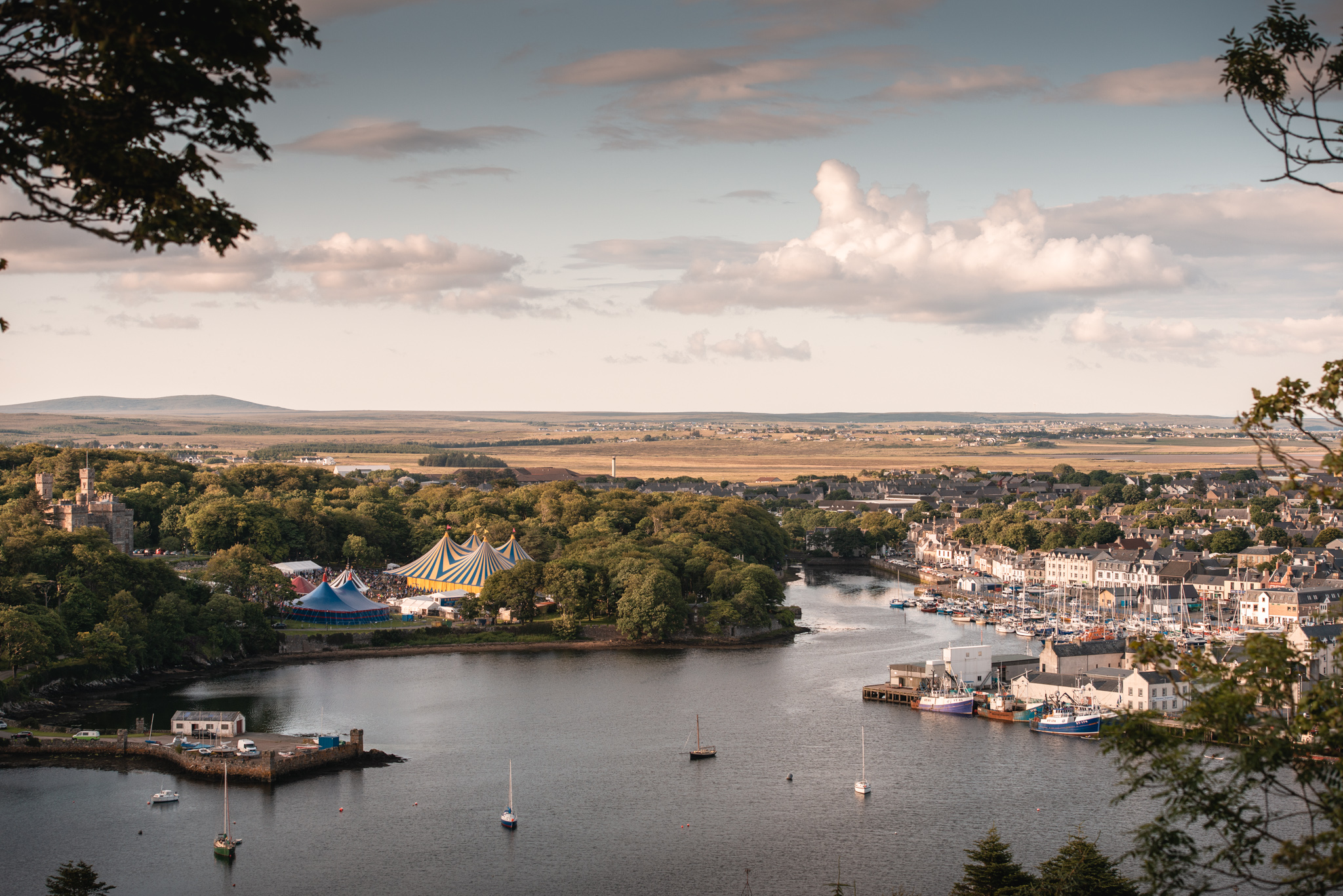 It's always an interesting challenge pulling together a HebCelt programme. Even more so when the 25th annual festival is looming on the horizon and there is an intense focus on realising a programme that will not only appeal to our traditional audience but reach out to new markets and further develop the event's unique appeal.
It's an annual balancing act for our team, seeking ways of pushing boundaries to make the festival the best it can be, while staying true to our core principles.
Attracting headline stars of the calibre of TEXAS, Seasick Steve and Robert Plant, through his Saving Grace project, is no mean feat. It is a line-up that any festival would be proud to have.
But important as they are, the headliners are not all that HebCelt is about.
There is the imperative that we continue to programme the festival as we have always done by placing Gaelic at the heart of the event. It is such an integral part of our community and our culture that it will always be central to our thinking, while it is also a huge part of what our visiting audience are eager to savour.
Another cornerstone of HebCelt is our commitment to providing a platform for local and emerging artists across genres that are in synergy with the festival. Having our own home-grown talent sharing a stage with household, and sometimes legendary, names is a source of enormous pride.
The Outer Hebrides punches above its weight when it comes to producing fantastic talent and this year we take enormous satisfaction from being able to host performances by Julie Fowlis, Colin Macleod and Mischa MacPherson, to name but three.
There are many more, including Sean Harrison & Band, who launch their brand new album 'Years of Young Innocence' at the festival; Charlie Clark (Astrid), who is working more on his own solo material, and Scott C. Park (Colin Macleod, One Big Fuse), another young local artist developing his own style.
To ensure the future music makers are nurtured we are pleased to partner with Fèis Eilean an Fhraoich who, through their senior group work classes, have a collective of young musicians under the name Dual. After sweeping the boards at last year's National Mod, numerous local appearances at major events, and through sheer hard work and dedication to their craft, they have earned their place on the Islands Stage.
Other bands blessed with local talent include Skipinnish, whose front man Norrie Maciver hails from Carloway, and innovative Glasgow-based outfit INYAL, who feature the vocals of our own Josie Duncan, a past Radio 2 Young Folk Award Winner.
More can be found in the concert series devised for An Lanntair. The 'Between Islands' signature show brings together the three music projects devised by Alex Macdonald and stars Gaelic singer Kathleen Macinnes, from South Uist; fiddler Jane Hepburn Macmillan from Stornoway; singer/songwriter Willie Campbell (Astrid, Tumbling Souls); and aforementioned international star Julie.
This year's music commission is in the safe hands of Lewis lads Gaelic singer and piper Calum Alex Macmillan from Point; Norrie MacIver (Skipinnish) and renowned piper from Back James Duncan Mackenzie (Breabach). Their project Freumhan (Roots) celebrates Lewis; locals, landscapes, legends and life.
Once again, a real cross section of our fabulous local talent shines throughout a typical HebCelt programme. And our focus is much wider than music with the craft tent attracting a cross section of makers, food and drink highlighting local produce and the wider community fringe events promoting activities and events to offer a real taste of the Hebrides.
This is a momentous year for HebCelt. It has grown and changed with the years, but it remains rooted in its community and passionate about promoting the creative artists that make it unique.