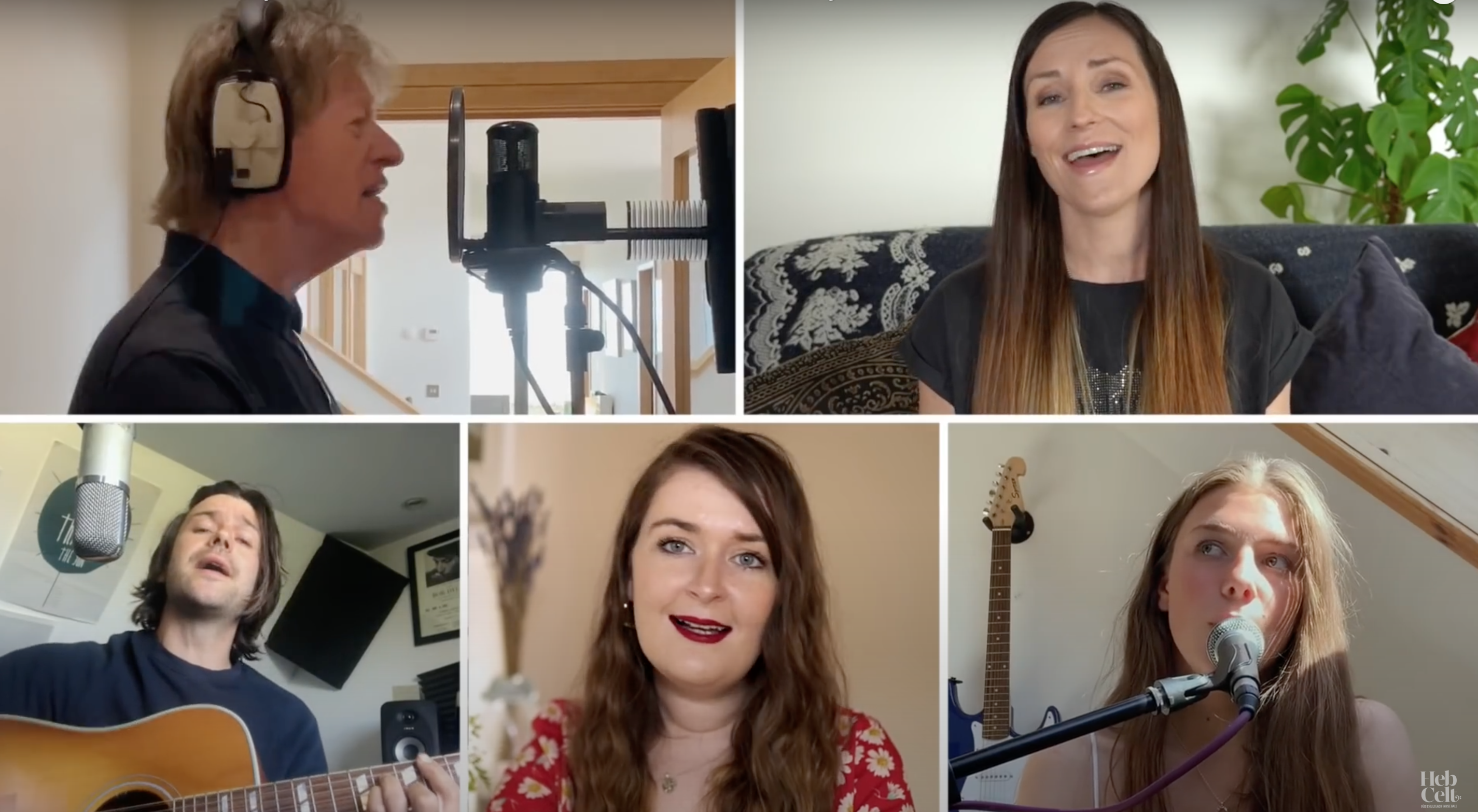 A music single created as part of a series of new commissioned works by the Hebridean Celtic Festival (HebCelt), has been released with all proceeds going to a Stornoway charity.
Featuring talented Outer Hebrides singer songwriter Colin MacLeod, the track is a version of Runrig's anthemic 'Only the Brave', and features Rory MacDonald of Runrig, Julie Fowlis, and a variety of talented artists collectively dubbed the Hebridean Allstars for the commission.
The commission series, Seisean HebCelt / HebCelt Sessions, has seen a variety of works aired on its social media channels during the dates on which the festival was due to take place (15th-18th July). The festival itself has been postponed until 2021 due to the pandemic impact of Covid-19. The commissions are part of the festival's 25th anniversary celebrations and a reminder of its attributes.
Festival Director, Caroline Maclennan said: "I want to say a huge thanks on behalf of the team here at HebCelt to all of our commissioned artists. They have reminded us this week of the music, culture and sheer enjoyment that we regularly experience at the festival. It has been a taste of HebCelt which whets our appetite for returning stronger in 2021 when we hope to return to more normal service."
Colin Macleod said: "I'm really beyond chuffed to be singing my favourite Runrig song with Rory, it's not often in life you get to sing alongside your heroes. Just a fantastic project and so proud to have it all come together. I'd like to say a huge thanks to all who put in the time to be a part of this project, and to HebCelt for thinking of me to be a part of it. It's gone way better than I ever imagined and I just can't wait for everyone to hear it."
Rory Macdonald said: "I've been blown away by the results. Such beautiful contributions by everyone. Moving and uplifting performances. Massive thanks to Colin for bringing his idea to fruition and creating something truly special. I'm proud to have been a part of it."
The video, which accompanies the single release, features Colin with Rory Macdonald and Julie Fowlis on vocals with musicians including Jason Laing, Sorren Maclean, Scott Macleod, Keith Morrison, Jane Hepburn Macmillan, members of Niteworks, and a 'choir' of local voices; Willie Campbell, Rosie Sullivan, Josie Duncan and Sean Harrison.
One of the key aspects was to raise funds for Bethesda Hospice, a local charity close to the heart of many Hebrideans. A just giving page has been set up to allow festival fans who enjoy the sessions to contribute direct to this charity, please donate here.
General Manager at Bethesda Hospice, Carol Somerville, said: "HebCelt is a very important part of the culture and local economy so we are extremely pleased to have this support. These Sessions will provide some welcome relief and enjoyment. At Bethesda we are required to raise over £370,000 per year to keep the hospice open so any donations will be gratefully received."