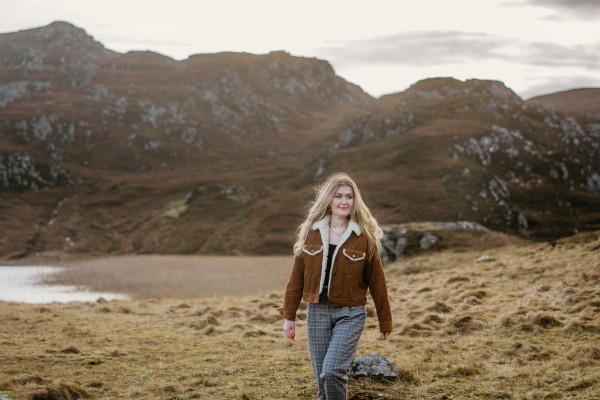 The Hebridean Celtic Festival (HebCelt) has announced a range of specially commissioned shows to be performed by internationally famous artists. The commissions will form the part of their programme which will be staged at An Lanntair, the local arts centre which annually promotes a strong local cultural focus.
The Outer Hebrides of Scotland are steeped in the rich Gaelic tradition which is informed by the rugged wild Atlantic landscape and the people who this part of the world has shaped. One of the area's greatest exports is its people who have gone on to forge lives and lay down roots all across the world though they never lost their sense of home in the Hebrides.
Many a tune has been written or a song has been created celebrating the ties back home or with those who have had to leave to seek a different life for themselves or their families.
This year's focus could indeed feature in any year for the festival though we are delighted to present a number of commissioned pieces, celebratory concerts and shows that have perfect synergy with Scotland's Year of Stories 2022.
Wednesday, 13th July: Till Slàn - The opening concert of HebCelt 2022 'Till Slàn' (return safely) is a musical journey centred around the meaning of Home. Pairing ancient ballads with never before heard original songs and melodies, this unique evening of music explores our timeless connection to our heritage. The concert also features 'The Journey' - a short film commissioned by HebCelt for their 2021 Survival Sessions project. The original score by Josie Duncan will be performed live by some of Scotland's finest musicians and is accentuated beautifully by evocative footage shot by Elly Lucas.
Thursday, 14th July: Freumhan | Roots - Lewis lads and long-time friends and musical partners James MacKenzie, Norrie MacIver and Calum Alex Macmillan will come together at HebCelt this July to present 'Freumhan | Roots', a suite of traditional and newly written music and song which was commissioned to celebrate HebCelt's 25th anniversary. Whilst waiting for this delayed event, over the past two years, James, Norrie and Calum Alex have collaborated on writing new material influenced by their Lewis upbringing with subjects related to their homeland delving into the stories, legends, characters, island landscapes, and communities which they each represent.
Friday, 15th July: Hebridean Women - An Lanntair's legendary series of concerts featuring Hebridean Women presenting songs from their island homeland has long been a feature of HebCelt in addition to An Lanntair's yearly programme of events. Anchoring this Hebridean Women show for HebCelt 2022 will be Mischa Macpherson and Josie Duncan alongside a cast of emerging Gaelic singers and instrumentalists. This much anticipated show demonstrates the wealth of storytelling, myths and legends that feature within the Hebridean song repertoire.
Saturday, 16th July: Fergie MacDonald and Band - World renowned ceilidh king, Fergie is no stranger to the islands where for many a year he played the length and breadth of the Outer Hebrides in 'bothans' and other gathering halls. With a traditional west coast style that is perfect for ceilidh dancing, Fergie was, and still is, very much in demand although in more recent times his travelling has been tempered. Expect a first half of stories and tunes compèred by band mate Allan Henderson and a second half where he will be joined by his band.
Caroline Maclennan, Festival Director said: "Each and every year we strive to programme a rich variety of artists who represent the rich cultural heritage of our Gaelic home. This year we are delighted to present some previously commissioned works finally getting their rightful airing alongside some truly exceptional talent.
"We continue to be indebted to An Lanntair and all their staff as they support HebCelt in our bounceback from the pandemic."
Alex Macdonald, Head of Performing Arts/Cultural Projects at An Lanntair said: "We are delighted to once again be hosting this year's Hebridean Celtic Festival programme in An Lanntair, and particularly as it places a focus on local artists and Hebridean stories told in song. It is especially pleasing as An Lanntair is one of the venues selected by EventScotland to promote the theme of Scotland's Year of Stories 2022, where local tales can be highlighted in imaginative ways."
Tickets for the arts centre programme go on sale exclusively through the festival website on Friday, 18 March at 10.00am (UK time). Tickets are varied across events but start at £16. It is anticipated that these tickets will sell out far in advance of the festival.