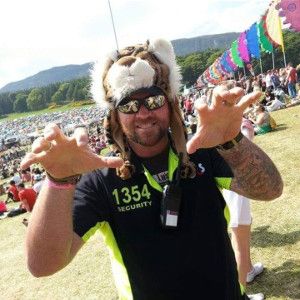 Festival role Security Manager
How did you get involved in the festival? I came up 10 years ago with g4s security and could not stay away. It is great being part of the hebcelt family .
What makes HebCelt special? Hebcelt is magical in every way. The location, atmosphere and people make it what it is. I would say over the 25 years working festivals all over the world hebcelt to me is up there with the best .
Favourite festival gig? My best gig I would say would be Runrig. I saw them in Ayr in 1989 age 15 .My first ever gig .Then to see them at Hebcelt again magical .