The palpable cultural talent of the Hebrides will be on display on Lewis during HebCelt this July, as the An Lanntair programme for the 2023 festival is unveiled.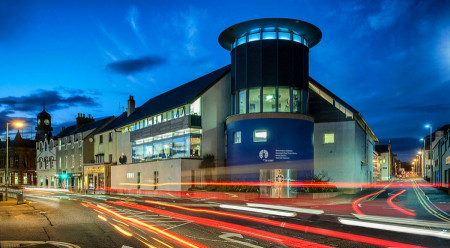 Each year the Stornoway arts centre, which is a hub of creativity and arts for the Western Isles, showcases the strength and depth of local musical heritage, putting on back-to-back programming in the community for the duration of the festival.
The programme will officially open with the premiere of Catriona Macdonald's Wave Waulking – part of the An Lanntair project Between Islands which has been devised to explore and promote the arts and heritage of the islands of Orkney, Shetland and the Outer Hebrides.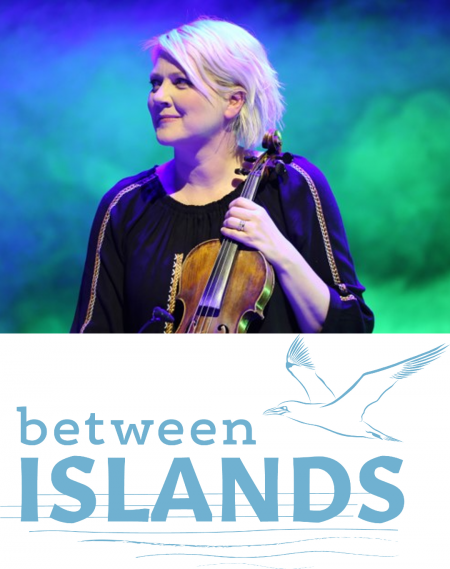 The daughter of a Shetland mother and a Lewis father, fiddler and composer Catriona Macdonald will look through the musical lens of her own bi-island identity. Taking inspiration from both places as cultural touchstones, Wave Wauking will weave sound and images from both islands' past and contemporary life. It will include fragments from archive and contemporary sources, filmed images, folkloric texts, and found sound, all underpinned by a newly composed musical score and live performance by Catriona and Timo Alakotila on piano.
On Saturday, the Between Islands project will also present Shore to Shore, a concert featuring Lewis' Willie Campbell, Shetland's Arthur Nicholson and Jenny Keldie and Orkney's Sarah McFadye, along with some special guests, for an exploration of Scotland's musical influence on the Americas. In a celebration of all things country, Shore to Shore is inspired by how Scottish traditional music spawned the birth of bluegrass and influenced the country genre more widely.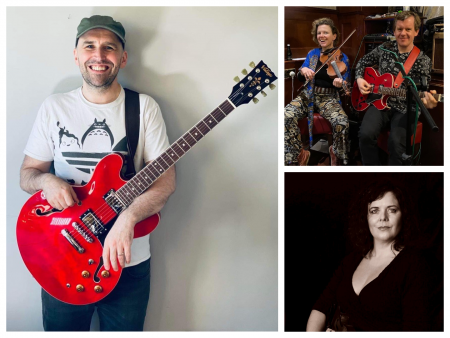 This year will also see a Hebridean Pipers concert on Thursday 13th July as the region's finest young pipers gather at An Lanntair for a showcase of tunes from the Western Isles. The spectacle will welcome an array of piping talent, including James Duncan Mackenzie, Alana Macinnes, Calum Alex Macmillanand Seonaidh Macintyre. Hebridean Pipers will also play a rural concert on Wednesday 12th July at Breasclete Hall as the spotlight is shone on the proud tradition of piping in the Hebrides.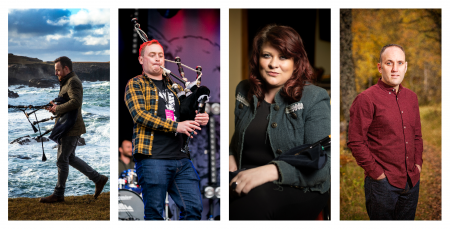 In another exploration of the theme of emigration, the An Lanntair programme will also pay homage to the centenary of emigrant ships The Marloch and Metagama leaving the Hebrides for Canada and America, with Hebridean Women. This celebration of traditional Gaelic song on Friday 14th July will welcome a line up of incredible talent in the form of this year's featured artists Anna Murray, Fionnaig NicChoinnaich, Josie Duncan and introducing emerging artist Iona Davidson. The vocalists will be accompanied on piano by Andy Yearly.
HebCelt Festival Director, Graham MacCallum, said: "We have long punched above our weight in the Outer Hebrides when it comes to the quality and impact of our cultural and musical talent, and HebCelt is delighted to once again partner with An Lanntair to put this at the heart of our festival programming. There's a wonderfully dynamic series of performances at An Lanntair to enjoy across the festival week which celebrates the region's wonderfully rich cultural heritage and we would encourage locals and visitors alike to check them out."
An Lanntair Head of Performing Arts and Cultural Projects Alex MacDonald said: "This year, we are particularly excited to be presenting premiere performances of new commissions, which have been specially created for festival week. Each event also highlights the theme of collaboration, placing a spotlight on both emerging and established local artists. We think it's an exciting series of concerts and are very much looking forward to once again playing a part in this year's Heb Celt week."
The An Lanntair programme completes the line up for HebCelt 2023, which includes Scottish and international talent like The Proclaimers, Peat & Diesel and Sharon Corr, for the beloved Outer Hebridean event between 12th – 15th July at Lews Castle in Stornoway.
Crowned Event of the Year for the third time at the MG Alba Scots Trad Music Awards 2022, and recently named one of the top 10 sustainable events in Europe, HebCelt will once again be significantly powered by locally-produced green hydrogen as it continues to enhance its commitment to sustainability and innovation.